​​​​​​​
24 August 2021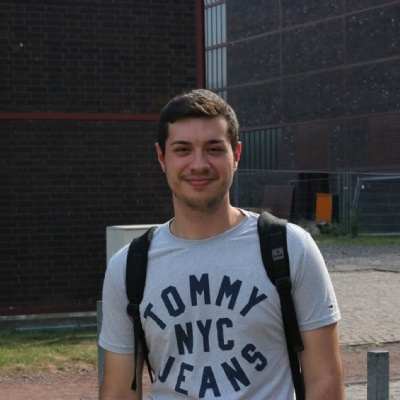 Oliver comes from Makedonska Kamenica, but he feels at home in Skopje, too. In 2016, he successfully completed the IB Diploma Programme in Josip Broz Tito High School, after which he continued his education at the Faculty of Electrical Engineering and Information Technologies in Skopje, where he studies computer and electrical engineering. Besides engineering and the natural sciences, Oliver is also interested in the social sciences, society, the human, knowledge and the arts. As a result, one could often spot him on various fronts: from participating in public discourses on different topics and volunteering on projects supporting marginalized groups of people, to criticizing artwork and passionately following handball matches.
Oliver's UWC journey began in 2016, with the transformative experience from the Short Course "Building a Sustainable Future" at the Robert Bosch College in Germany. Since then, Oliver has been a part of the UWC movement in a formal, informal and any other possible way: he contributes to organizing and carrying out Short Courses, helps promote UWC in North Macedonia, is a member of the Macedonian National Committee and so forth.
At the same time, Oliver works on the "Rohingya Eskul" project - an international ed-tech initiative for supporting the marginalized Rohingya communities that aims to empower the youth in their cultural identity, preserve a valuable language, and improve refugee's access to education. In this project, Oliver is part of the web and app development team, as well as the teaching resources development team.
Despite his busy calendar, Oliver still makes time (and values it very much) for social exchange, too, and enjoys keeping in touch with his friends, meeting new people and having meaningful conversations on various topics.