Olga Arsovska
21 January 2021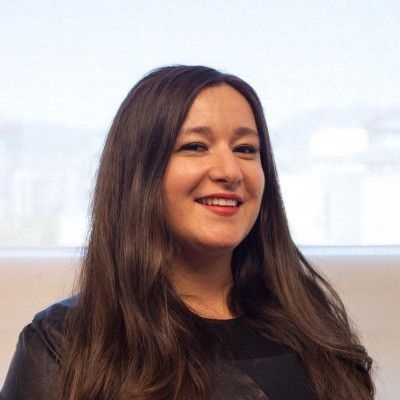 Olga Arsovska is our Macedonian alumnus from UWCAD 2001-2003, chosen by Ms. Emilia Stavridis and her team at a time when the Macedonian selections were led by the Ministry of Education. At the time of turmoil in the country with the Kosovo conflict, Olga, a very optimistic and positive young adult was given a chance to get a glimpse of how a perfect world could look like, with her experience at UWCAD. With the initial idea of combining her interests in art and biology Olga completed her IB diploma and circumstances led her to explore the natural wonders of Vancouver, BC, Canada in a time when the human genome project was of great importance to this land. In a true Macedonian spirit Olga's determination and loyalty rooted her in this new land for now where she continues to explore ways to connect her heritage with the impact she is making in the world post UWC.

Olga's passion for healthcare developed from valuing genuine, transparent, and open-minded approach. A solid background with MA in Health Leadership, BSc in Molecular Biology, Certificates in Project Management and Clinical Research prepared Olga for a wide spectrum of work experience in clinical research aspects, ranging from, pre-clinical, to clinical and post-market research, as well as advertising, fundraising, and community engagement. Olga has managed a variety of single- and multi- centre industry and academic trials including drug, device, behavioral, and bench-top studies involving diverse patient populations in academic and hospital settings. Believer in multidisciplinary approach and making a positive impact, Olga is a committed volunteer for multiple local and global research and community engagement initiatives. In her spare time Olga enjoys learning about nature and the different enriching world cultures and traditions with her family and friends dispersed in the global village, as well as designing and making art (currently mostly jewelry) for charity causes when possible.

Olga's advice for her younger self and young adults is to stay connected, keep searching and exploring your passions, and remember/seek to be reminded that eventhough perfect world does not equal real world, all of us have responsibility to strive for better outcomes :) Also a new rule learned - not to take yourself so seriously (she is still working on this very much so)!
She'd love to chat -- her email is ole.arsovska@gmail.com!