Andrej Blazhevski
11 October 2020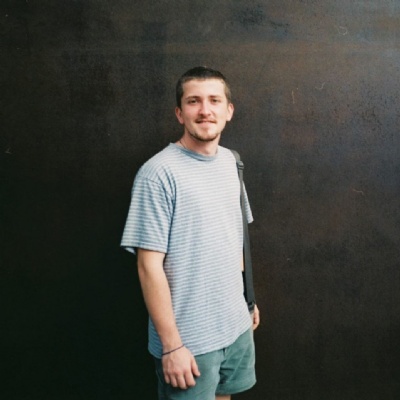 Greetings! My name is Andrej. I studied at UWC USA in New Mexico between the years 2012 and 2014. My time there will forever remain as one of the dearest and most formative periods of my life. Aside from receiving an exceptional education and the amazing opportunities that followed, studying at UWC helped me obtain a wider lens to see the world through, as well as a sense of responsibility in the efforts towards a better tomorrow. At the same time, it gave me an incredible network of people who constantly inspire me and help me feel less lonely in the face of the complex challenges of this century.
After graduating from UWC, I pursued my undergraduate degree in Studio Art and Architecture at Colorado College in Colorado Springs. Studying in an interdisciplinary academic setting provided me the chance to draw skills and knowledge from various disciplines and subject matters outside of my major. This prompted me to explore ways in which interdisciplinary thinking can enrich the creative process, as well as the visual cultures, physical forms and the accompanying functions that result from them. Currently, I work in marketing, brand strategy development and digital experiences. My hope is that in the future I get to implement and utilize these skills in solving architectural, environmental and cultural problems in the context of a sustainable global system.
In my free time, I like to work on my culinary skills, to read and to take long walks – all while listening to long hours of music. I like to think of interpersonal connections as a constant flow of live information that moves us and through us, accumulating innovative conclusions, ideas and solutions along the way. That said, I strive to nurture these kinds of connections and I am truly excited about their potential in leading us to new knowledge and new grounds on which to act towards a better tomorrow. I enjoy conversations on various topics: from anthropology and culture, to technology, architecture, and all the way to our very existence in this vast and (still) incredibly quiet universe. So, if you ever want to chat about UWC – or about any of these topics – you can reach me at andrej.blazhevski@gmail.com.