Ivana Cvetanoska
9 July 2021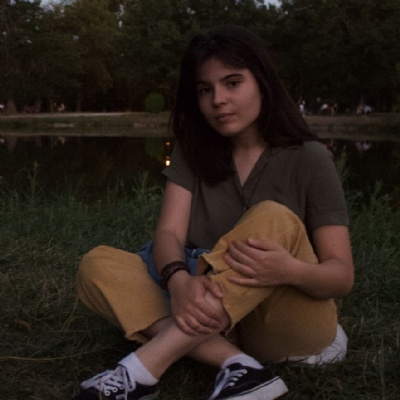 Hi folks! What a surprise, another Ivana :)
So far I've been a student in "Rade Jovchevski - Korchagin" in Skopje, and I will be a first-year at UWC Mostar starting from September. The location of the college really appeals to me because I'm incredibly interested in learning about the alternative culture that sprung up in the Ex-Yu region, on top of the long history and the origin of conflicts that happened here.
I'd describe my interests as a spectrum, ranging from artistic photography, to cooking (only vegetables!), all the way to the function of our organ systems and architecture. You'll usually find me on my bike, with my camera, riding from one end of Skopje to the other, studying each of the city's hidden corners or volunteering at yet another film festival. If I could have any superpower, I'd choose being able to be in two places at the same time.
It sounds like a cliché, but music fulfils me as well. I love visualizing its melodies and translating them into images. On this front, I love expertiment, so I listen to everything from jazz to post-punk, from psychedelics to synth-wave...
I can't fully describe myself because I constantly do something new and each month is a new adventure. The next thing on my to-do list is to learn to make cocktails and read something by Noam Chomsky.
UWC is a challenge that I'm eagerly looking forwards to, and I hope it will be a springboard for my further self-discovery. There's no end to my excitement for the future experiences in Mostar!