Bernarda Malevska
16 June 2021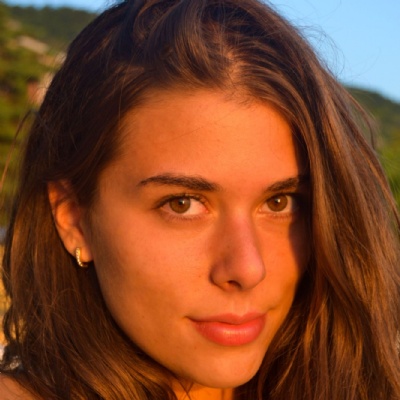 UWC Robert Bosch College, 2021-2023
Welcome, dear curious minds! This short biography belongs to me, Bernarda Malevska.
As a little immature child, who opens her eyes to the world for the first time, I often lived in my fantasies, planning every segment of my life. Even then, I was hungry for success, so you could find my name in almost every competition regarding natural sciences (except physics, for which I had no particular interest). With the end of my primary school education and the start of the next two-year phase of my journey, I fulfilled my will for success through my high school "Orce Nikolov" and the numerous external projects that it offered. Since recently, I have also taken up debating, which completely roused my competitive spirit.
Scattered across the shelves above my bed, portals to the surreal can be found, in the form of books of various genres and writers. Throughout my life, I have always been lost in the pleasures of the written word, finding myself as a creative person with a vast imagination as a result of it. Just a few centimeters away, my sweet little secrets lay, in the form of my prose, written across several notebooks.
In my next chapter, I will continue challenging myself in the Robert Bosch College in Freiburg. Even though I am not an individual that tends to set high expectations for things that are to come, that is nearly impossible when we talk about my future school. Excitement takes over me when I think about my new beginning and the experiences that await, including the multi-ethnic life, the new schooling program, the commitment to sustainability, and even the alpacas that live in our garden.